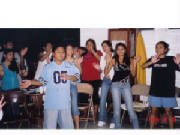 Here are our Youth group and some younger kids singing and dancing along during our summer program.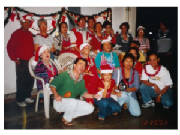 Here are Pastor and some members of the United methodist church who went aroung the neighborhood singing carols.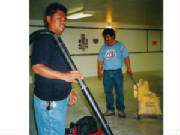 Here are two of our United Methodists Men cleaning the lanai of the church.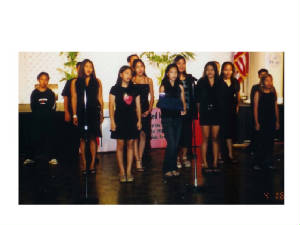 Here are the youth of the United Methodist Church they are singing for a party at a Pacific Hotel in Waikiki.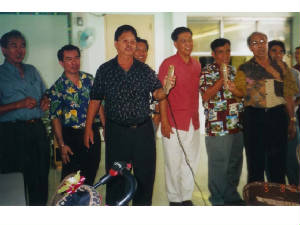 Here we have the United Methodist Men singing to all the Mothers during the MothersDay Celebration.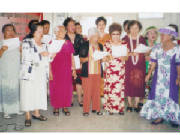 Here are the United Methodist Women singing during a celebration at lunch at the church Lanai.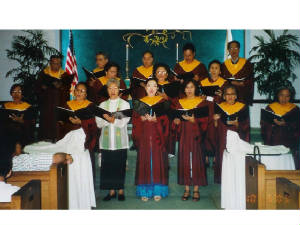 Here are the United Methodist Choir who enjoys singing, Pastor also sings along as you can see in the front wearing a white clothing. This lovely singing choir is nothing without the directions of AL Lagaso.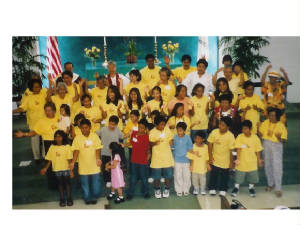 Here we have the kids and adults singing together during a celebration at church.